[four_fifth last="no" spacing="yes" center_content="no" hide_on_mobile="no" background_color="" background_image="" background_repeat="no-repeat" background_position="left top" hover_type="none" link="" border_position="all" border_size="0px" border_color="" border_style="" padding="" margin_top="" margin_bottom="" animation_type="" animation_direction="" animation_speed="0.1″ animation_offset="" class="" id=""][title size="1″ content_align="left" style_type="double solid" sep_color="#118fab" margin_top="" margin_bottom="" class="" id=""]Cognitive Effects of Treatment of Interictal Discharges with Levetiracetam and Lamotrigine[/title][fusion_text]Many patients with epilepsy have subtle or transient cognitive deficits in the setting of otherwise normal intelligence.  It is thought that frequent interictal discharges may contribute to this phenomenon.  It is unknown, however, whether treatment of the discharges will improve cognitive performance.
We are conducting a study to evaluate the effects of treatment of focal or generalized interictal discharges with levetiracetam or lamotrigine, respectively.  We will be assessing whether these drugs do in fact reduce abnormal interictal activity, and whether this reduction correlates with improved cognitive task performance.  The study involves patients diagnosed with seizures, who will be placed on levetiracetam monotherapy for focal seizure prevention or lamotrigine monotherapy for generalized seizure prevention.  The study will include subjects with and without frequent interictal epileptiform discharges.  Subjects will undergo repeated EEG and cognitive testing pre- and post-treatment.  The trial duration is 11 weeks for those taking levetiractam, and 15 weeks for those taking lamotrigine.
Subjects with epilepsy must meet criteria which include:
18-55 years of age
The subject's treating physician is planning to prescribe levetiracetam for focal seizure or lamotrigine for generalized seizure prevention
Untreated with antiepileptic medications at the time of enrollment
We are also recruiting healthy adult control subjects, aged 18-55 years, to undergo EEG and cognitive testing without taking medication.  Healthy controls will participate in three testing sessions over 15 weeks.
If you or your doctor feel that you might be a candidate for this study, or if you wish to obtain more information, please contact:
Beth Leeman, M.D.
Phone:  617-726-3311
E-mail:  baleeman@partners.org
or
Christine Arsnow, Research Associate
carsnow@partners.org[/fusion_text][title size="2″ content_align="left" style_type="single dashed" sep_color="#118fab" margin_top="" margin_bottom="" class="" id=""]Neurodevelopmental Effects of Antiepileptic Drugs (NEAD)[/title][fusion_text]
The NEAD trial looks at developmental outcomes of children born to mothers on anti-convulsant drugs. The MGH Epilepsy Service is a participating site for this study.
For information about the study, go to https://web.emmes.com/study/nead/index.htm[/fusion_text][/four_fifth][one_fifth last="yes" spacing="yes" center_content="no" hide_on_mobile="no" background_color="" background_image="" background_repeat="no-repeat" background_position="left top" hover_type="none" link="" border_position="all" border_size="0px" border_color="" border_style="" padding="" margin_top="" margin_bottom="" animation_type="" animation_direction="" animation_speed="0.1″ animation_offset="" class="" id=""][imageframe lightbox="no" gallery_id="" lightbox_image="" style_type="none" hover_type="none" bordercolor="" bordersize="0px" borderradius="0″ stylecolor="" align="none" link="" linktarget="_self" animation_type="0″ animation_direction="down" animation_speed="0.1″ animation_offset="" hide_on_mobile="no" class="" id=""]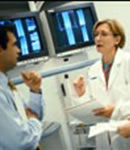 [/imageframe][fusion_widget_area name="avada-custom-sidebar-research" background_color="" padding="" class="" id=""][/fusion_widget_area][/one_fifth]